When you open the app, there is a purple tab that reads 'Search this Area' that should appear at the top of the map. If you do not see it, move your finger across the map. The map should move and the purple tab should appear at the top.
Move the map to the area you would like to search. Once you're in the right area, tap on the purple 'Search this Area' tab and all of the participating shops in the area should appear on the map as little shopping carts. The ones with deals will be in white and the ones without will be in grey.
To extend the search area, pinch the screen. To zoom in, make a stretching motion with your index finger and thumb on the screen.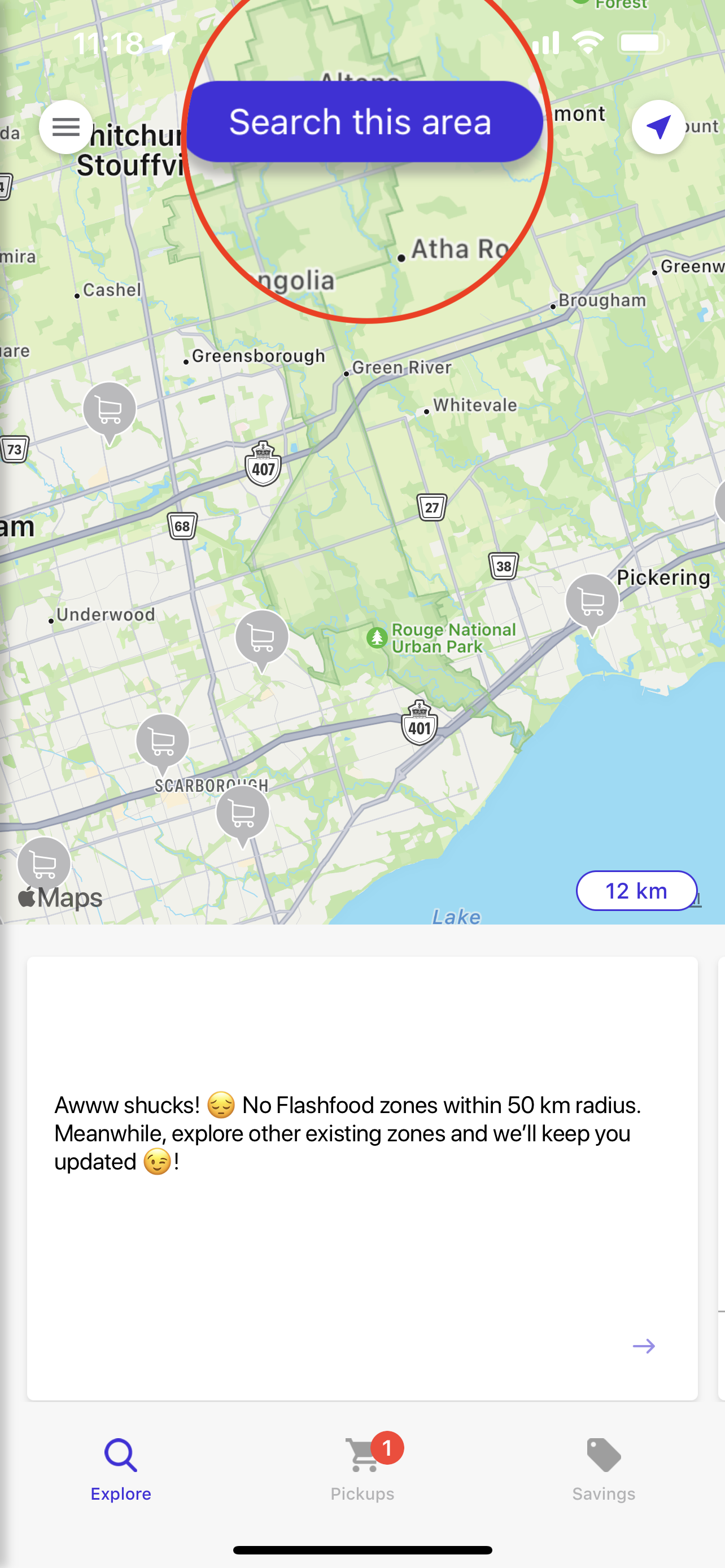 Do you see them? More information about each store and the deals will appear right below the map.