Oh no! We don't know where you are! No panicking, it's okay, we got you covered. Depending on your device there might be some settings you need to enable in order for our app to work properly. The fastest way to do this is to click the green Enable Location in the message you receive while on the Map section in the app.
If you use an Android device please do the following steps:
Open your Settings

Go to Apps

Select Apps

Search for Flashfood and select it.

Tap on Permissions

Tap on Locations

Make sure the option "Allow only while using the app" is selected.

Voila! You should be able to find our participating stores closer to you.
If you prefer a more visual instructions (I know, I don't like to read either ) here is a little clip that would show you what to do: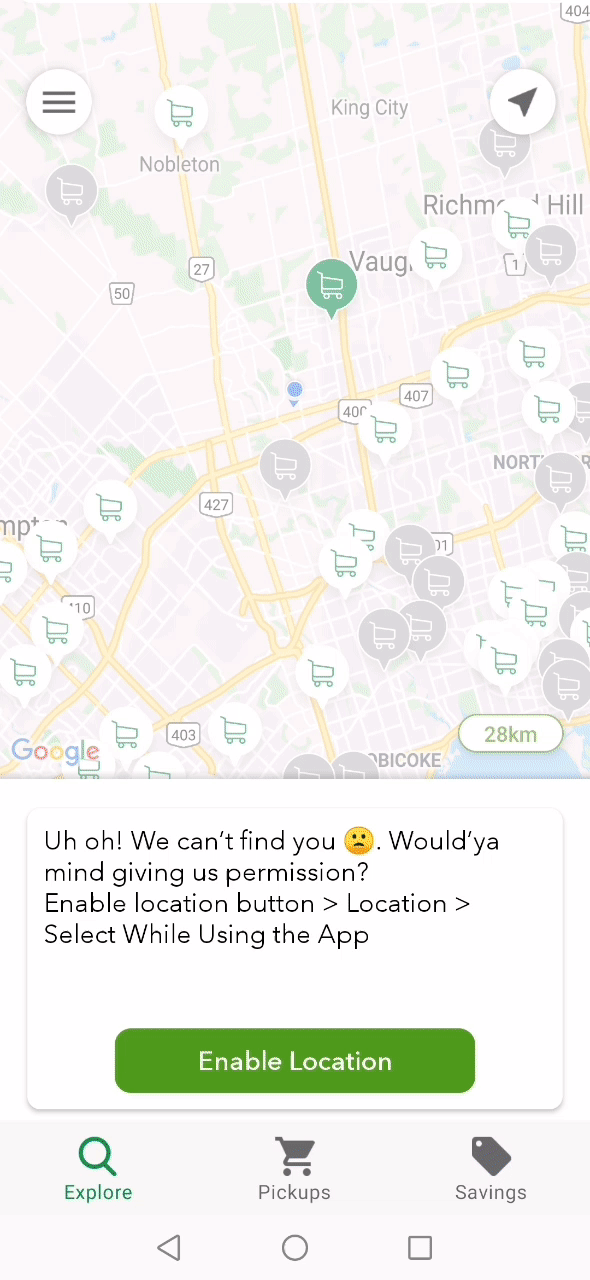 If those steps don't work, make sure that your Google location is also enabled by following these steps:
Open your Settings
Go to Locations
Click on Google location accuracy
Enable Google location accuracy